Training Plans
Keep focused on your cycling goals and follow a structured training plan. Weather you're training for Training for a Triathlon, a Sportive, timetrial or simply looking for a structured training plan, we will have something to help you.
support@turbotraining.co.uk
Finding A Training Plan
After navigating to "Training" > "Find Training Plans" from the main menu, search for a training plan that suits your needs using the filter menu on the left. Choose from the type of event e.g. a cycling sportive or a personal goal (weight loss etc..). All our training plans can be filtered on duration.
Detailed information about each training plan is available e.g. how many hours a week are required, the number of weekly sessions, if road rides are included etc..
If you need advice, drop us a line at info@turbotraining.co.uk and we'll be happy to help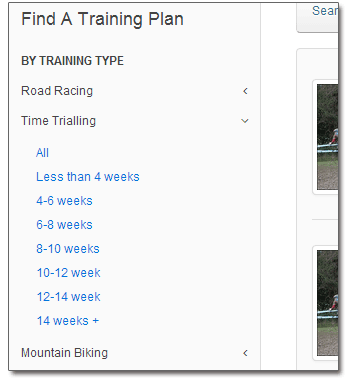 Choose your Start Date
When you have found a training plan, you can quickly and easily automatically schedule things to start when you want. When viewing the training plan, simply click on the date box to select your preferred start date and click "Add To Profile". All the sessions will then automatically populate into your own training calendar.
Note: If you would like to receive workout reminders, be sure to check the "remind me" option in "Manage My Profile" > "Privacy"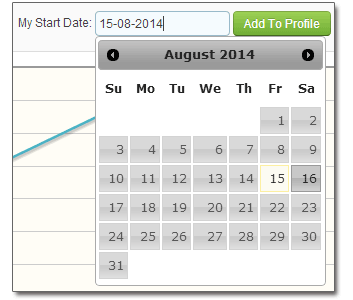 Your Calendar
After adding a training plan you can view your own unique calendar by navigating to "Training" > "My Training Plan" from the main menu. Each session will be listed in either a graphical calendar, or on a tabular view. This makes it easier than ever to see exactly what sessions you need to perform and when.
If life gets in the way and you need to move sessions to suit, simply drag the session to another day.